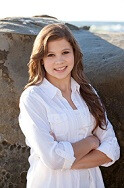 Mrs. Brennan Buth
Preschool Director and Teacher
Brennan grew up in San Diego, California, and attended Reformation as a child. She has been volunteering and working in the preschool classrooms for the past seven years. She graduated in 2016 from California State University, Sacramento with a degree in Child Development. While attending college she was also a Division 1 gymnast, where she helped her team win two conference championships. Along with her passion for teaching she loves coaching gymnastics, exploring San Diego, and is a huge Disney fan. Now Brennan is part of the Reformation family teaching preschool.
Ms. Lynelle Schleusener
Teacher
Miss S has spent the last 23 years with children 5 years and younger, and has also taught children in grades 6-12 at various times. She has worked with International Students for 18 years and has spent a few years teaching in China and one year in Japan. She is the Lead Teacher in the 4K Classroom, keeping the space engaging and inviting, clean and organized. She loves making personal connections with families and fellow staff members. Miss S has a Bachelor of Science Degree in Education, has taken a variety of classes to support young children, dyslexics, and those with dysgraphia, and has experience with ESL instruction. She seeks to learn more how to aid a child to grow to know their Savior cares for them, grow academically, and grow socially. When she is not teaching children, she enjoys kayaking, knitting and crocheting, arts and crafts and connecting with friends and colleagues whenever possible.
Preschool Staff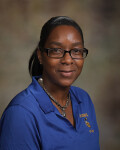 Mrs. Sharon Etienne
Ms. Jen Lowndes
Shepherd's Care Staff
Iyla Kuznetsov